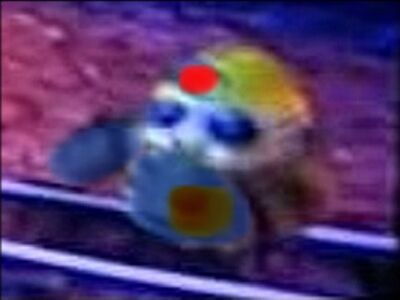 "Mind your Head!"
Molekin.
Biography
Edit
Burrow was the foreman in the Molekin Mines when out of nowhere the Mines caved in. Instead of waiting scared like the other Molekin, he tryed using his power gloves to fight his way out. Realizing how much he loves to punch things, he became a Skylander to get his energy out on the forces of evil.
1: Punches
2: Helmet Lazer
SOUL GEM: Caving Smash
Additional Attacks
Edit
Long Combo
Spikes on helmet
Smashing Fun
Glowing Gloves
Brass Knuckles
Combos do Increased Damage
Lazar Collects Items
Mega-Ray
Lazar Vision.